Immediately following their bucket-list trip to Scotland in 2019 (see "Scotland Golf Trip to Remember" blog), this group expanded to 8 and rebooked for 2020. Covid caused a 2-year delay, but the trip finally happened in 2022, and it did not disappoint.
This group of 8 was just as eager to get back to St. Andrews to enjoy the accommodations at the Old Course Hotel, as they were all the great golf in and around St. Andrews. We kicked off the week with a private dinner in the Board Room at the Old Course Hotel overlooking the Road Hole.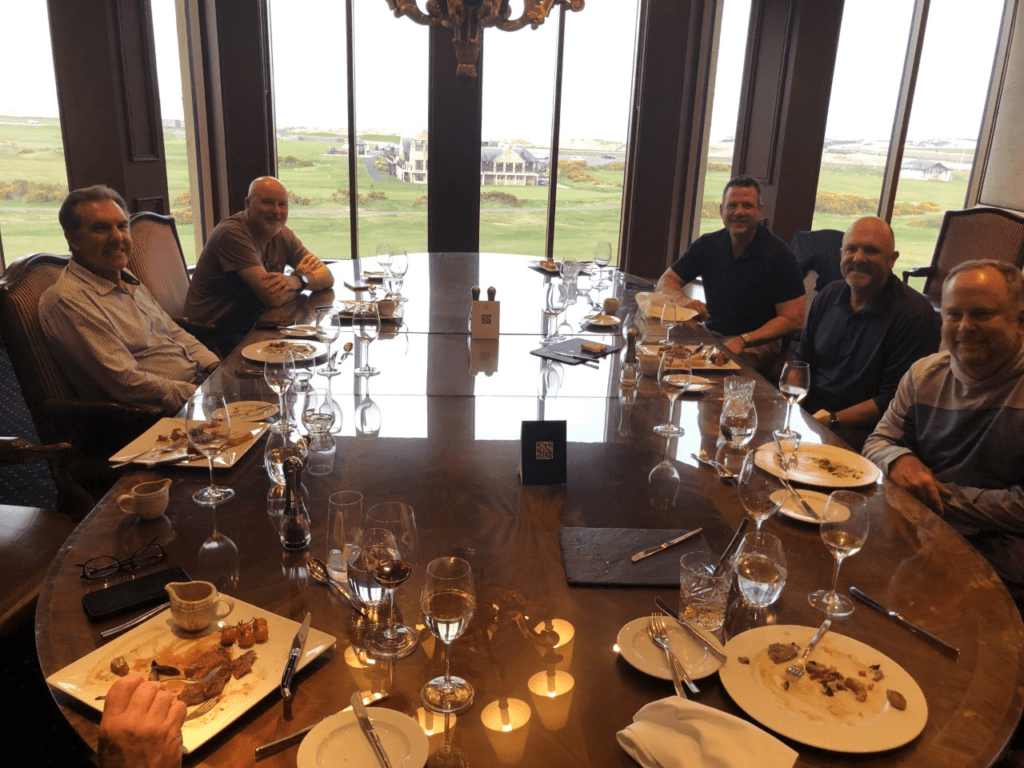 Our first round of golf was the Old Course. Half the group paid the premium for Guaranteed Old Course Times, and the other half took their chances in the daily ballot. The ballot group were successful on Day One, thanks to the relatively good odds in April. This was a special year to play the Old Course, just a few months before the 150th Open Championship.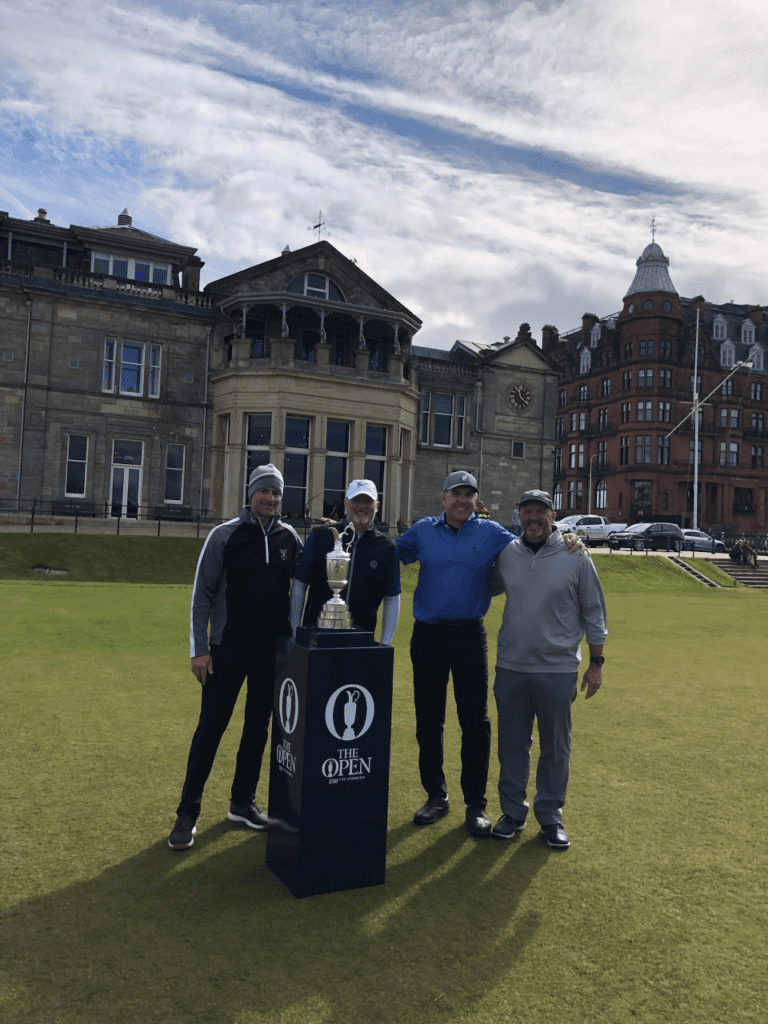 On Day Two, we followed the Old with the New, playing the "oldest new course in the world". Before golf, we visited Kirk Wynd Kilt Makers in the heart of St. Andrews, the best place to go if you want to rent or buy a custom made authentic kilt. One of our group went all out on a custom-made kilt that he wore while playing the New Course.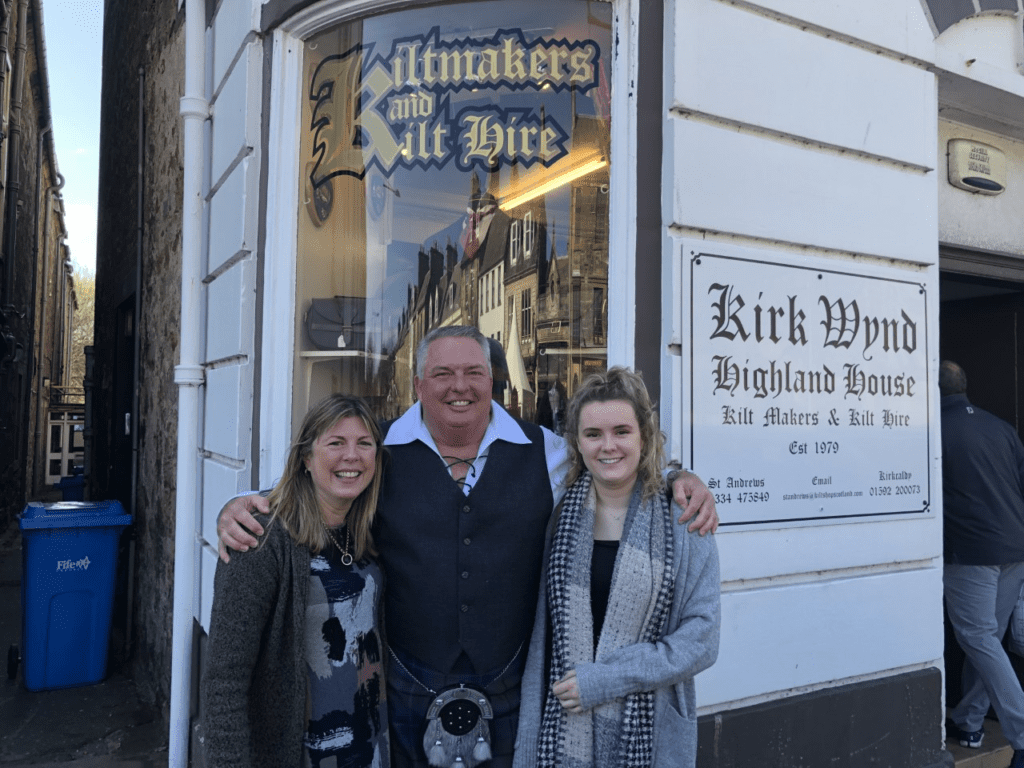 Next on the itinerary was our favorite hidden gem from the last trip, Crail Balcomie. With stunning views of the North Sea from every hole, and one of the best clubhouses for a 19th hole glass of Guinness, Crail was good enough to play twice on this trip.
Round 4 was Kingsbarns, the group favorite of the week, and a must for any future trip to St. Andrews.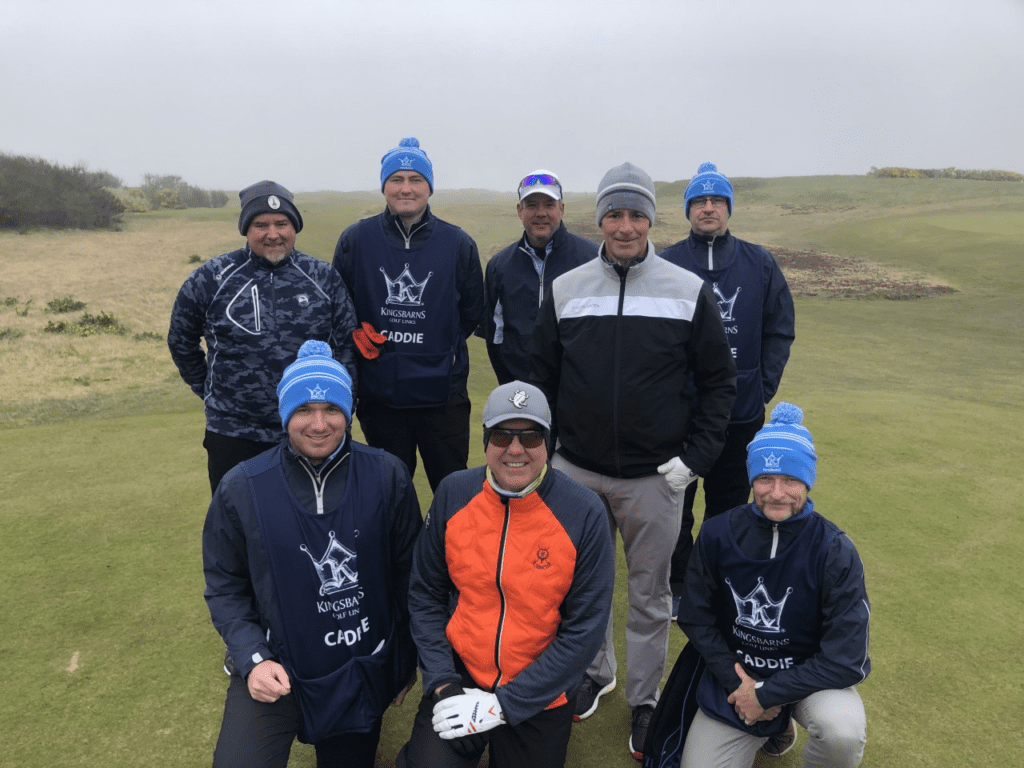 Next, we ventured across the Firth of Forth to East Lothian to play North Berwick, featuring the #15 Par 3 Redan hole, the most copied hole in golf. The other 17 holes were awesome too, making this adventure was well worth the drive.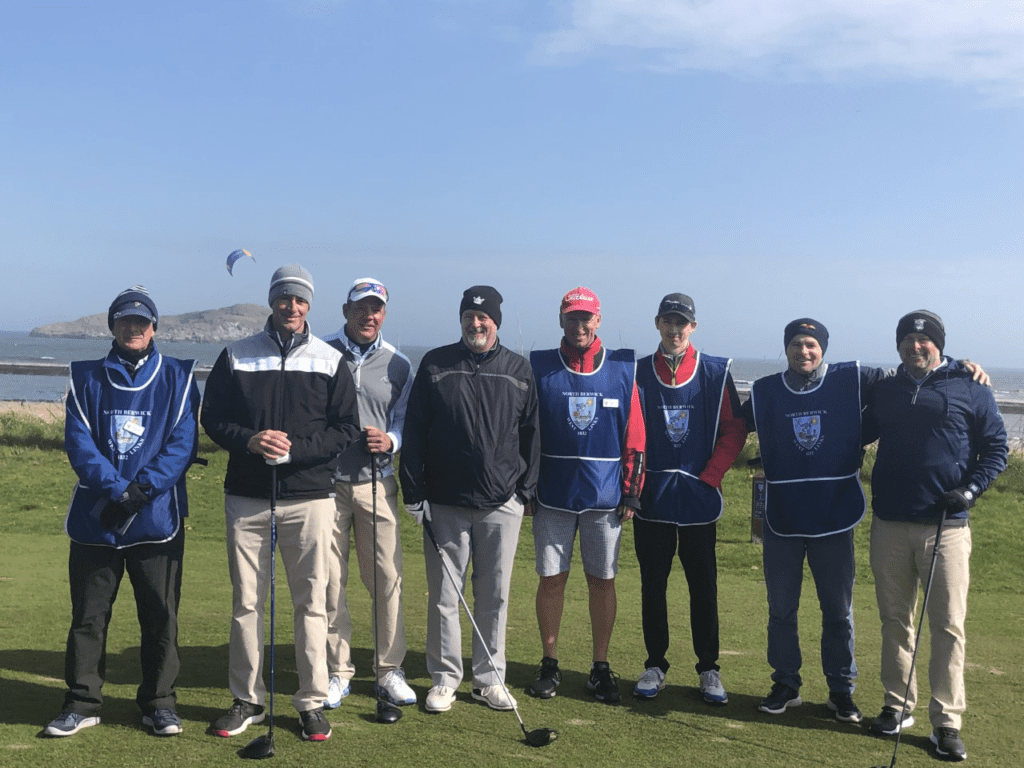 Our final round of the week was at the newest Links masterpiece in Scotland, Dumbarnie Links. Dumbarnie opened in 2020 and was just starting to hit it's stride in 2022. Look for this beautiful layout to rise the charts in the World rankings soon.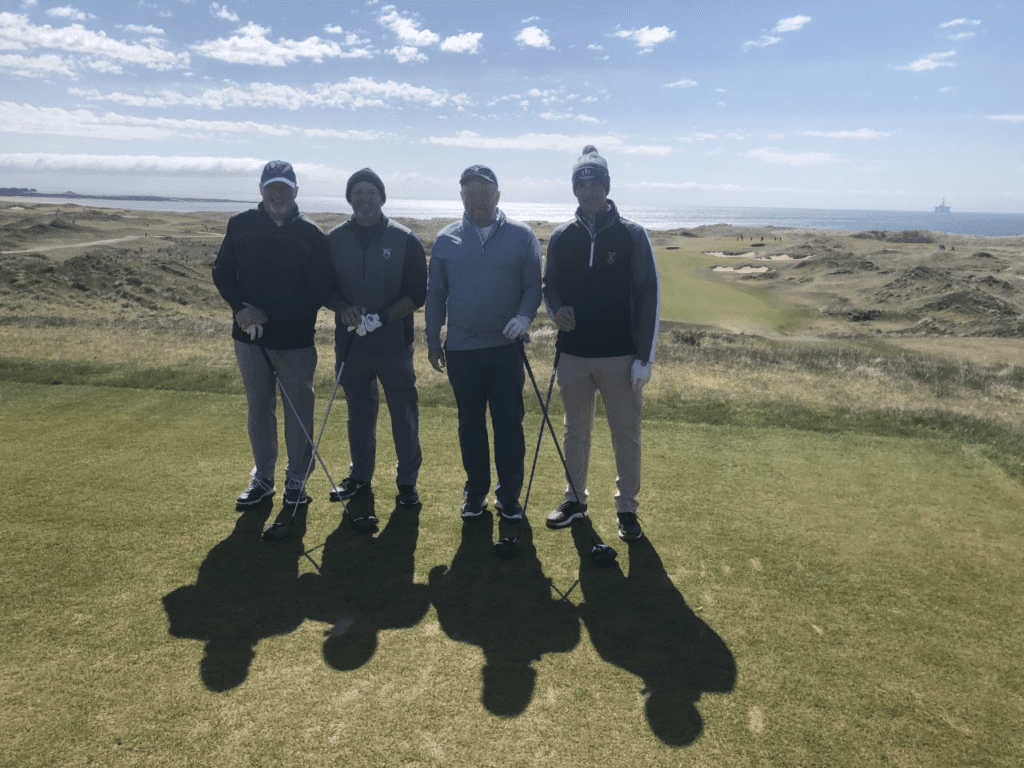 As the trip came to an end, our favorite driver, Roddy, got us back to the airport safely and in good spirits. A good driver/guide makes all the diffence in the world on a bucket-list golf trip, and Roddy made that happen for us. He will be requested by this group for all future trips to Scotland!