One of the best parts about going on a golf trip to Ireland is all of the incredible things to do and see other than golf. In addition to some of the best golf courses in the world, the Emerald Isle has many great sightseeing experiences to supplement your trip. Whether you have a non-golfing spouse who wants to see things while you hit the links, or if you want to fill in a non-golfing day or two with sightseeing, there are many options to explore. Here are just a few of the options to think about. We're happy to plan for these in advance, or feel free to play it by ear on the trip with the help of your concierge driver.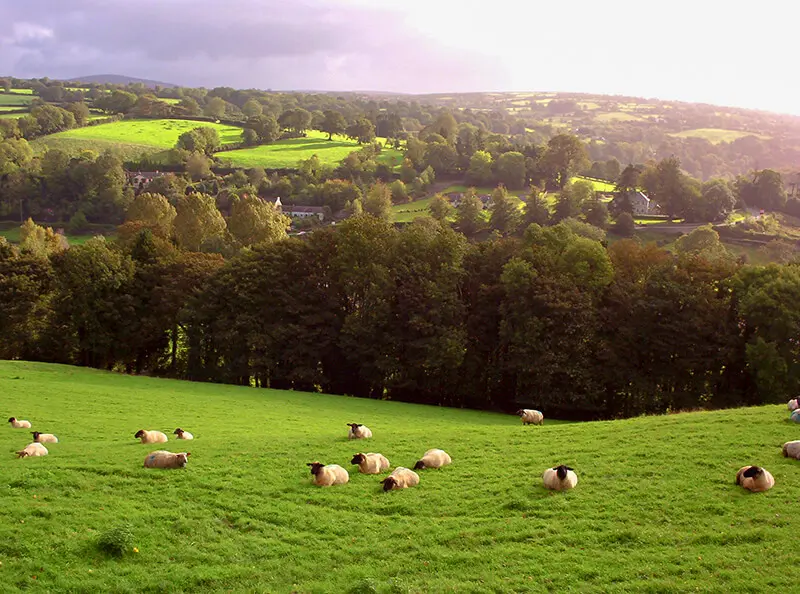 Irish Pubs – No matter where you are in Ireland, you're never far from a pint of Guinness at a local Irish Pub. Celebrate a great day of golf while taking in the local atmosphere, warm culture, and spirits. Your driver can lead you to the local favorite in Killarney, Dublin, Kinsale, or wherever you might be.
Skellig Islands – These rugged islands off Ireland's southwest coast are home to the Arctic Puffin, and location of Luke Skywalker's Jedi temple in the most recent Star Wars films.
Lakes of Killarney – Renowned for its splendid scenery, this area is one of Ireland's most popular tourist attractions. The three lakes are contained within Killarney National Park and the surrounding landscape is dotted with ruined castles and abbeys.
Cliffs of Moher – Located in the vicinity of Lahinch, the majestic Cliffs of Moher on the Atlantic Ocean are spectacular to take in, and the most-visited natural attraction in Ireland.
Castles – The Irish countryside is littered with castles, abbeys, and other impressive ancient dwellings. Some of the most popular aren't too far from the best golf courses. Adare Manor and Dromoland Castle are both adjacent to top golf courses with lodging available. Bunratty Castle and Kylemore Abbey are among the most popular if you want to venture out a bit.
Giant's Causeway – If you're playing Royal Portrush or Portstewart on the Northern Coast, the nearby Giant's Causeway is a must-see as it is Ireland's top tourist destination. It is an area of about 40,000 interlocking basalt columns, the result of an ancient volcanic fissure eruption.
Irish Whiskey – Ireland is a whiskey lover's paradise. Visit one of the world famous distilleries like Bushmills and Jameson, or enjoy a sampling of the best with a flight at a local spot, like the Celtic Whiskey Bar in Killarney. If you are new to drinking whiskey, it is fun to gain an appreciation for the craft in Ireland.