One of the best parts about going on a golf trip to Scotland is all of the incredible things to do and see other than golf. In addition to some of the best golf courses in the world, Scotland has many great sightseeing experiences to supplement your trip. Whether you have a non-golfing spouse who wants to see things while you hit the links, or if you want to fill in a non-golfing day or two with sightseeing, there are many options to explore. Here are just a few of the options to think about. We're happy to plan for these in advance, or feel free to play it by ear on the trip with the help of your concierge driver.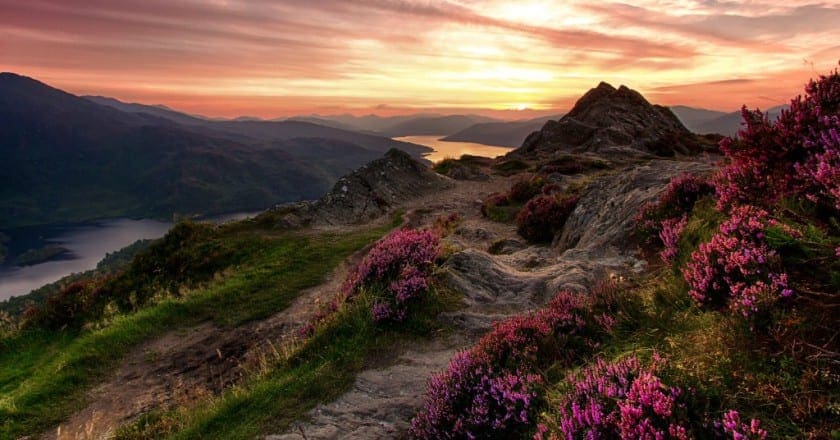 Scottish Whisky – Yes that's Whisky without an "e", in true Scottish form. For many golfers, Whisky tours and tastings make a great golf trip even better. Take a tour of one of the great distilleries like Macallan, Glenfiddich, or Balvenie while you're in the Highlands, or visit one of the lesser known but excellent choices like Edradour, of Dalwhinnie. And if you don't have time for a distillery tour, no worries, there's always a dram of your favorite Whisky available at the clubhouse or local bar after a day of golf.
Edinburgh – If you're playing St. Andrews or Muirfield, you're close enough to Edinburgh to consider a day trip. Start with Edinburgh Castle, Scotland's pre-eminent sight, presiding over the nation's capital. Make you're way across the city on "The Royal Mile" which links the castle to the Holyroodhouse. It buzzes with historical charm and beauty, and is a hub of activity year-round.
Loch Ness – Set sail across the misty waters of Loch Ness and discover the eerie legend of the Loch Ness Monster on a sightseeing cruise from Inverness. Cruise past the majestic ruins of Urquhart Castle as you explore one of Britain's largest freshwater lakes and use the ship's sonar system to seek out the loch's notorious resident.
Working Sheepdog Tour – This one is a little of the beaten path, but an incredible experience if you have a few hours to spare in the Highlands. Located in Kincraig, it is truly amazing to see how one of the few remaining shepherds works with his dog and sheep. With a communication technique of voice and whistles, he commands sheepdogs to gather, group, divide and move groups of sheep at will. It is a unique and amazing experience.
Stirling Castle - located in Stirling, is one of the largest and most important castles in Scotland, both historically and architecturally. The castle sits atop Castle Hill, an intrusive crag, which forms part of the Stirling Sill geological formation. It is surrounded on three sides by steep cliffs, giving it a strong defensive position that has served Scotland well throughout history. While you're there, take in the nearby Wallace monument commemorating Sir William Wallace, a 13th-century Scottish hero.
Culzean Castle – Located on the coast between Royal Troon and Turnberry, Culzean Castle is a convenient and worth excursion. Considered a masterpiece in a land full of magnificent castles, the massive mansion overlooks the Firth of Clyde and is surrounded by opulent gardens.
Fish and Chips – Try not to leave Scotland without trying the local Fish and Chips. Something about them just really goes well with golf. Anstruther Fish Bar claims to make the worlds best, but there is a great local spot anywhere you go in Scotland – just ask your driver.